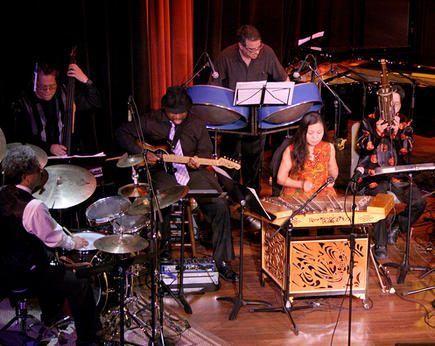 Go For Broke!

A Salute to Nisei Veterans
The latest CD by the Asian American Orchestra is dedicated to the courageous Nisei ("nee-say," 2nd generation Japanese in America) men and women who served and died for their country in World War II while their families were imprisoned. In addition to the over 30,000 men who served in the US Armed Forces, more than 300 Japanese American women served in the Women's Army Corps (WAC) during the war and in the immediate postwar period.
Read the Interview on Nichi Bei Weekly
DOWN BY THE RIVERSIDE - Requiem For a King
In commemoration of Dr. King's life and work, Anthony Brown's Asian American Orchestra premiered DOWN BY THE RIVERSIDE at the 2018 San Francisco International Arts Festival featuring Dr. Angela Davis and the Voices Of A Dream vocal ensemble. View the excerpt of the concert in our video below.
Heartfelt Gratitude To The Supporters Of Our Mission